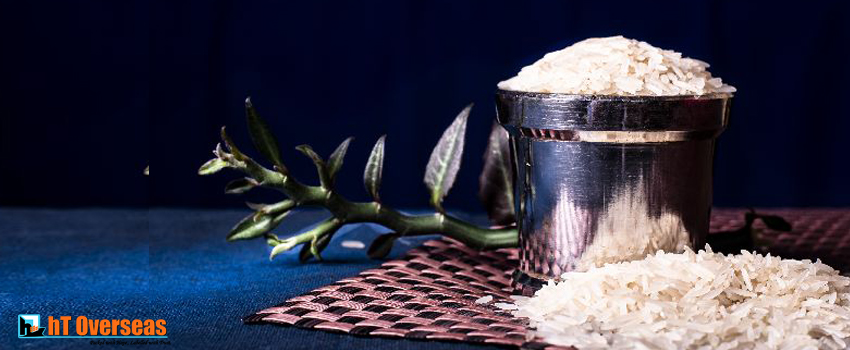 Rice is a staple food that is prepared in practically every home. There are numerous varieties of rice available in various nations. Baskathi parboiled rice supplier grants all varieties of rice in the market, you can easily obtain a large range of raw rice in any grocery store.
The several varieties of rice that you should be aware of are as follows.
Raw Rice
Raw rice is any rice that has not been parboiled, steamed, or otherwise prepared.
Before it is processed or packed for sale and consumption, raw rice is manufactured by drying and storing paddy for several months or even years. Organic, high-protein, and high-carbohydrate components are used to make raw rice. The fact that this rice promotes general health is one of its benefits.
Parboiled Rice
Before being processed for consumption, rice is parboiled, or partially precooked in its edible husk. Transformed rice is another name for it. Through soaking, teaming, and drying, parboiled rice has been processed in its husk. As a result, before the husk is removed, the grain has absorbed all of its nutrients.
Basmati Rice
Long grain known as basmati is cultivated in Pakistan and India. The ageing process gives this intensely fragrant cultivar its strong flavor. Yes, it matures for about a year after harvest. People typically enjoy serving it with a simple carry.
Brown Rice
The grain length of brown rice can be small or long. The nutrient-rich bran layer has been retained despite the removal of the outer husk during milling. Brown rice that has been cooked has a flavor that is nutty and has a subtle chewiness. This grain can be substituted for white rice in any recipe that calls for it.
Sushi Rice
Japanese short-grain rice is the staple ingredient in sushi. Your favorite forms of sushi can be made with it because of its high starch content. You can use this rice in addition to rolls and hand rolls, much like you would plain white rice. Consider serving it with big spoonfuls of dipping sauce, alongside seafood, or as a dessert dish.
Black Rice
Black rice commonly referred to as "forbidden rice" or "emperor's rice," was a food that was served solely to Chinese emperors. It is rich in nutrients. This delicious medium-grain rice is a staple of Asian cooking. Try incorporating it into a sauté of mushrooms with flavorful cilantro added.
Matta Rice
Rice with a medium grain and a reddish hue is called matta or rosetta. Natural nutrients abound in the bran layer. This kind, which has a strong earthy flavor, begs for meaty sides like lamb, beef, etc. Rich curries and slow-cooked stews go nicely with it.
Wild Rice
The origins of this mysterious wooded crop, known as wild rice, can be traced to the upper Great Lakes region of the United States. Wild rice is the grass that is frequently grown in wetlands in and around lakes, rivers, and bays. Make a vegetable pilaf or a delicious side dish by combining it with almonds and dried fruits.